Non Metal Laser cutting & Engraving
Polymercrafts offers precise and aesthetical engraving and cutting of non-metal materials. This machine primarily uses co2 gas along with electricity to product a laser beam that can cut through or engrave most materials. And we are able to work with the Non metal material like wood, acrylic, leather, Delrin, Mat Board, Rubber,  and engraving for only fiberglass, plastic, cork, anodized aluminum, glass, painted metal.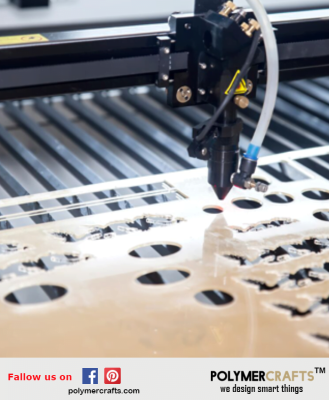 We perform a wide range of acrylic product parts manufacturing services to our customers and provide better quality, innovation, cost, outstanding customer service, and uninterrupted improvement to every process from product development to shipping.